How to Avoid Work: A 1949 Guide to Doing What You... →
theonlymagicleftisart: "There is an ugliness in being paid for work one does not like," Anaïs Nin wrote in her diary in 1941. Indeed, finding a sense of purpose and doing what makes the heart sing is one of the greatest human aspirations — and yet too many people remain caught in the hamster wheel of unfulfilling work. In 1949, career counselor William J. Reilly penned How To Avoid Work (UK;...
11 tags
16 tags
15 tags
The end of one chapter, the beginning of another..
Hello all you Tumblr peeps! Just a quick message to any that browses this humble blog. I will be making a comeback over the following weeks, you can expect some content from me and hopefully some kind of consistency from now on. My time at university is fast coming to a close, and I have to prepare for the bigger, scarier world and future that will follow. What happens after I achieve my degree...
10 tags
10 tags
11 tags
12 tags
8 tags
7 tags
12 tags
Blog Update!
Hello there, I've been updating my blog and changing it around. There is a new banner and logo as well as a new background. Cuteness Moose took over my blog while I was away and made a great mess! The mischievous moose that he is. This update was to try and give more of a professional look to my blog, no more rookie blog for me! Also, when did everything get so serious?
9 tags
13 tags
12 tags
7 tags
7 tags
7 tags
New Year, Last Year..
Today was my first day back in university, and as this is my last year now it was quite an eye opener. There is quite a lot going to be going on at once and it looks like it might be quite stressful. I was expecting this but I had no idea how lost I would feel. It's all a bit crazy and may have just been a bit too much to take in in one day, or maybe I'm being too serious...
9 tags
5 tags
11 tags
A fresh start..
Hello again! It's been a while (yet again) and I have decided, enough is enough. I need to get back into uploading my work so people (you guys) can see it. So, I have decided that as of ten minutes ago I am going to be working on some stuff to upload. My back log of stuff will have to wait, lets get the ball rolling again! I would also like to advise all creatives that may be having a...
11 tags
Blog stuff!
Okie Dokie then, Dropping in to let you guys know that everything is slowly getting back on track, I moved recently and I am only just starting to put everything where it belongs! I have a new workspace, my attic room. This is where I plan to work and create, I will fill this place with artwork, books, music and make things happen! I have been working a lot over the bank holiday that our...
theartcake asked: Hi, thanks for the follow! I'm Christi : )
23 tags
End of another glorious year..
Hello all! It has been a very long time since I have posted, well anything! Due to university deadlines, and having to try and complete them on time all I can say is it  is very busy for us students this time of year. If we aren't revising and pulling out our hair one section of the cranium at a time, we are running around like headless chickens gathering up our projects to hand in to our...
24 tags
In Return..
Okay so, I've been away in Amsterdam and I've had my week and a bit off now. Time to get back into things! I'm going to spend a couple of days getting everything back on track, getting back into a routine and posting all that stuff I mentioned! My backlog of sketchbook pages and life drawing have been waiting to be uploaded, my work for my Grimm's Fairy Tales project will...
22 tags
Adventure!
Hello there, just droping in to let you know whats happening over the next week here on my blog. I'm going on a holiday (as well as a uni trip) to Amsterdam! I plan to take many photos and upload the relevant ones here to the blog. I'm going to travel around, sight see and visit galleries and museums. I am taking a sketchbook and have decided I will try to upload at least one drawing...
11 tags
Studying plant life!
Looks like I am heading to plantasia tomorrow to do some studies from plants and bugs and stuff. Going to be posting up the results do stay tuned! In other news, I have finished another uni project and will be uploading the finals once the work has been marked and returned to me. Also I am working on some game related works too. I've been asking around (and will be more ) for...
12 tags
11 tags
Inspiration Update 1
The blog's inspiration page has been updated! Added so far are: 4 new Websites 2 Youtube Channels 5 Artists Hopefully this is enough for all creatives looking for inspiration this week. As always keep practicing, and stay positive about your work!
10 tags
10 tags
Upgrade Complete!
Hello there, just a short message for now, I've messed with my Blog a bit, and now have sections for Drawing Tutorials, Help and Links to various places that I personally gain inspiration from. These wil be updated with time and I am willing to try and help anyone with drawing. Whatever your experience. I will be writing somewhat lessons also, and will notify when one is uploaded! More...
25 tags
I feel a change in the wind.
Hello there Tumblrians, Blogmakers, Artists and Craftsmen. Writers, Photographers and all round awesome peeps.  I return with great excitement, I don't know if any of you feel the same, or get the same feeling sometimes, but isn't it lame when you do not get to do the things you always wanted to do? You are so close to achievement but you are unable to grasp it? I have felt like this...
14 tags
Time to get back to work.
Hello there, just dropping in to let anyone who still views this page that I haven't posted in a long time because of a few things. One I have recently moved house, and have been settling in. I also got myself a job! My very first and I am enjoying it, even though it is very tiring. But what is a job without it being a bit of  hard work?  The job is to try and give myself some kind of...
11 tags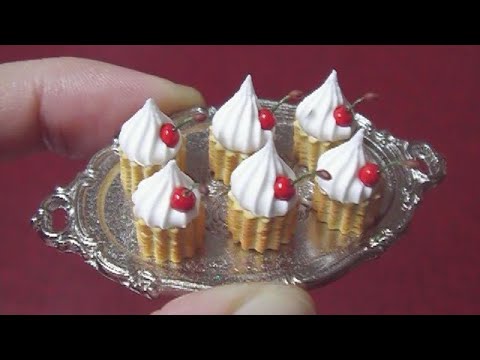 8 tags
Times are changing, but for the better.
Hello there, I decided to write a post about what I am doing currently and why I have not posted much recently. My uni work has been hefty (like always) and I have been quite busy with it. I also will be moving soon so things are kinda everywhere at the moment and making artwork has been a slightly difficult task. But I will return to you soon with Sketchdumps and Drawings, Artworks and...
6 tags
13 tags
7 tags
13 tags
New year, new slate.
Hey all, I have just finished my first week back in University and already have been given plenty to do! I feel this year is going to be awesome and i feel much more productive and motivated than I ever have been. I have books to read and drawings to do, expect more work from me soon. i've recently been reading a book called The Confident Creative by Cat Bennett and I have to say this book...
6 tags
6 tags
4 tags
8 tags
11 tags
7 tags
8 tags